Knight-Mozilla learning lab heats up: lectures by @azaaza @burtherman @codepo8 @jeresig @jeffjarvis @evanatwired & many more.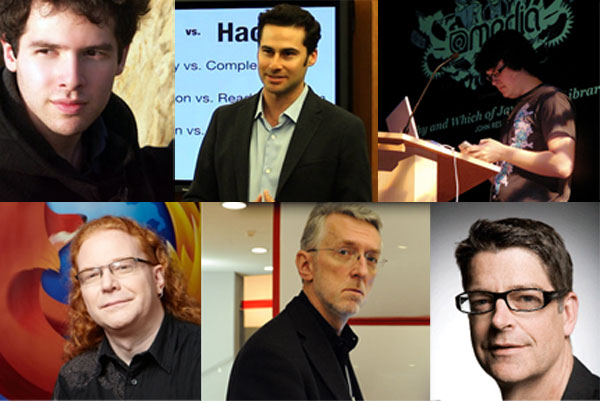 A serendipitous start to the week: I tuned into CBC's Q today in time to catch Jian Ghomeshi interviewing Jeff Jarvis on why long-form reporting is a luxury in the age of twitter.
Jeff Jarvis is also speaking later this week at the MIT - Knight Civic Media Conference in Boston.
And, because good things always come in threes, I'm also happy to announce Jeff Jarvis has agreed to become a lecturer for the upcoming Knight-Mozilla learning lab.
Learning lab
The Knight-Mozilla learning lab will run from July 11th - August 5th, 2011. The lab will bring together sixty participants, two course leaders (including yours truly), three incredible curriculum advisors, several course shepherds, and an amazing line-up of mind-bending lectures from individuals that are pushing the boundaries of the Web and journalism.
The lab will generate a fire hose of new thinking about the nexus of software, journalism, and news – and it will graduate a cohort of individuals who will be better prepared to head out into the world and innovate.
The coursework will be anchored by the live lectures, and our lecture team is starting to heat up.
Confirmed lectures
Over the four weeks, we're aiming to coordinate up to twelve lectures. Today, as the voting period for the challenge comes to a close, I'm excited to announce the individuals that have agreed to join the line-up so far (roughly in the order that they will be lecturing):
Other lectures will be added over the coming days and weeks, and I'll be sharing a bit more about the lab format, objectives, and assignments, so stay tuned.
About
Hi, I'm Phillip Smith, a veteran digital publishing consultant, online advocacy specialist, and strategic convener. If you enjoyed reading this, find me on Twitter and I'll keep you updated.