Is "citizen journalism" being kicked out of the Capitol?
NYU
professor of
journalism
Jay Rosen
asks people to push back
on objections to
The Uptake
's presence in the Capitol press room: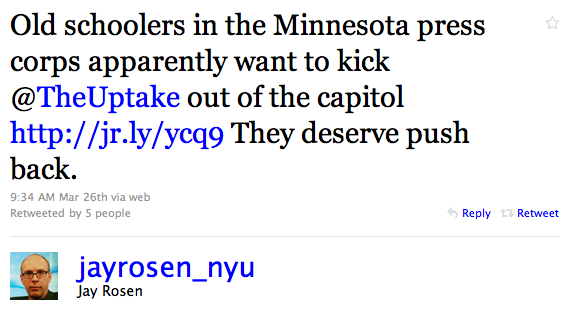 Starting to remind me of the
Metallica vs. Napster
and
Music Industry
vs. Free Culture wars of recent past. I still find myself surprised to see the traditional industries fighting so hard to stop change from happening.
Change happens, folks. Get used to it.
About
Hi, I'm Phillip Smith, a veteran digital publishing consultant, online advocacy specialist, and strategic convener. If you enjoyed reading this, find me on Twitter and I'll keep you updated.